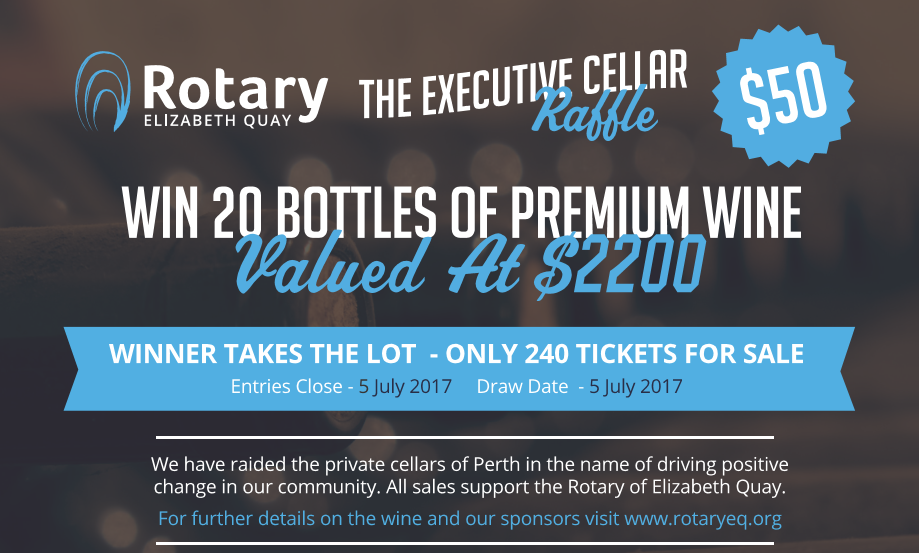 We are excited to launch our first club fundraiser to help us make an impact in the community. "The Executive Cellar" has raided the private cellars of 20 generous donors to provide you with the opportunity to build your cellar or start one! On the 5th of July one lucky ticket holder will win 20 fine bottles of wine at an average value of $110 per bottle.
To learn more or get your ticket for the draw, send us a message, visit our Facebook page or come along to our next meeting, Wednesday 5.30pm at The Laneway Lounge.
We are so grateful to the generous businesses who have donated their time, talent and treasure to make the Executive Cellar a reality!
The design team at Skye Gilligan Consulting have used their skills and expertise to produce these amazing raffle tickets. iPrintPlus have generously supported printing the "Executive Cellar" raffle tickets pro bono!
Thank you Skye Gilligan Consulting, iPrintPlus and all our generous donors for your support!